Are you ready to see those high-ticket invoices rolling in? Booking clients with bigger budgets is key to your success in online business. With higher-paying clients, you can take on fewer clients, avoid stretching yourself too thin, and position yourself as an authority in your industry (hello, social proof!).
So here's the question:
How do you find (and hook) the big fish?
Follow my four easy tips and get ready to watch the sales roll in.
1. Build a strong online presence
Establishing a strong online presence is absolutely essential to attract high-paying clients. If you've been slacking on that front, it's time to roll up your sleeves and get to work. Ensure that your website looks ah-mazing and professional, your social media profiles are on-brand, and you're consistently showing your value and expertise. When you're regularly sharing online and pushing out content, you're also better able to build trust with your ideal clients because they know who you are, they can see that you know what you're talking about, and they know exactly how to get in touch with you.
And don't forget another critical piece of your virtual home – SEO. Make sure you follow best practices for optimizing your website for search engines (we're looking at you, Google) so that potential clients can find you easily. If no one can find you, no one can book you! So here's your homework for this week: work on upping your online game and start showing up authentically and authoritatively.
2. Tailor your brand messaging
Your messaging is, frankly, everything in your business. It's the essence of who you are and how you want your brand to connect with ideal clients. Intentionally choose your tone, language, and personality because that will affect who hits that contact button on your site.
To keep your messaging on-brand at all times, it's helpful to create a brand voice guide that you can refer back to you as needed. Create a word bank of your most-used vocabulary (and words that you DO NOT use), describe the tone of your desired voice, outline who you're talking to, and what emotions you want to elicit when they read your content.
With a guide to refer back to when you're creating content and connecting with clients, you can feel more confident in your messaging and build relationships with the right people.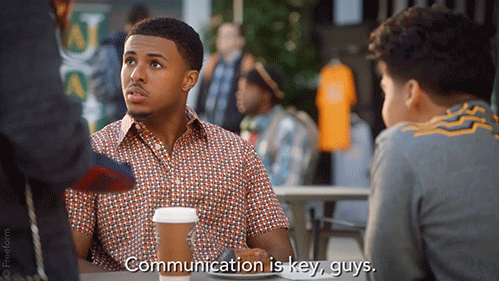 3. Share social proof
High-paying clients want to see evidence of your past successes and the value you can bring to their business. So when you get a rave review from one of your past (or current) clients, it's time to share that shit everywhere. And I mean everywhere. Add that thing to your website, post it on stories, put it up as a static feed post, etc. The more you share about the amazing results that your clients get when working with you, the more likely it is that you'll attract attention from the right people. When prospects can see tangible evidence of your expertise and the value you provide, they are more likely to be willing to invest in your services.
Now, I've heard it before: "But Michelle, how do I get great testimonials for my website?" After all, clients won't write up something awesome and send it over just because. You've got to ask. One of my favorite strategies is to incorporate a testimonial request (with prompts!) if your offboarding process so every. single. client. fills one out.
4. Offer specialized services
High-paying clients want to know that you're the one for the job because you're going to get results. They want to know that when they've got problems, you've got solutions. So to make sure they know you're the perfect fit, it's time to dive into market research. Find out what your clients need, and offer unique service packages that create tailored solutions. By specializing, you can differentiate yourself from the competition and attract clients who are specifically looking for your expertise.
Once you've created packages that are designed to attract the clients you're looking for, clearly communicate the benefits and value of your services. Communication is key. When potential clients perceive you as an expert in their industry and believe that you can solve their specific challenges, they'll be much more inclined to pay the big bucks.
Remember, attracting high-paying clients is a process that requires consistency, patience, and ongoing effort. Continuously refine your marketing strategies, maintain strong relationships with existing clients, and deliver exceptional results to increase your chances of attracting and retaining top-tier clients.
---
What are your top strategies for finding clients prepared to purchase high-ticket offers? Let me know in the comments!