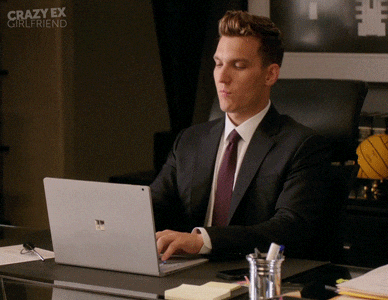 Have you spent hours researching which CRM is right for you? There are a few big names to choose from, so it can be hard to know which is the best choice. Enter, my Ultimate Guide to Honeybook. In today's blog post, I'm walking you through each key feature of my chosen client relationship manager so you can decide if it's the right fit for your business. 
Branding
In your account settings, add your preferred brand color, logo, and company name. While there aren't a ton of branding options available in your settings, Honeybook forms can be customized to feel on-brand. Forms can include branded images, fonts that feel on-brand if they're not exact, and more of your brand colors. 
Scheduler
Honeybook offers an integrated scheduler so you don't have to connect to a third-party platform. Prospects and clients can easily schedule an appointment with you, which is not only convenient but efficient. The program allows you to set aside time blocks for each type of appointment you accept, and your calendar can be synced with the scheduler so clients can only view your available times. The scheduler is minimalistic and cuts down on double bookings, emails back and forth, and extra-long timelines.
This is a huge benefit because the easier it is to book an appointment with you, the more likely you are to convert a lead into a paying client. 
Project Pipeline
Honeybook offers a pre-built project pipeline so you can easily track the status of each project you're working on. The included stages are Inquiry, Follow Up, Proposal Sent, Proposal Signed, Retainer Paid, Planning, Completed, and Archived. The platform does not allow you to remove or rename any of these stages; however, you are able to add stages of your own making.
If you choose to add your own project stages to your Honeybook pipeline, you will have to manually assign projects to them as you reach that point in your process.
Workflows + Automations
The workflow section of Honeybook gives you three options: Send Email, Create Task, and Send File via Email. While you are able to create one workflow per project, you're not able to institute multiple workflows if needed. You're also required to manually complete any additional steps in your workflow that don't fall under the three main options. To help you remember additional steps, create a task in the respective project to help you stay on track. 
Emails
Canned emails are a great way to work more efficiently, especially if you send the same series of emails to each client you work with. Honeybook does have the option to populate each client's name, but it isn't able to include any additional project information without you manually entering each specific detail. 
Smart Files
Honeybook smart files allow you to easily create and manage your client experience from beginning to end. Smart files are an updated version of Honeybook forms and include templates for proposals, service selections, onboarding questions, contracting, invoicing, and making payments online.
Smart files are fully customizable so you're able to create an on-brand user experience from onboarding to offboarding, Add your own visuals, style, project steps, and your business' unique process. They're the perfect way to keep everything for each project in one place and can be made into both individual files and compiled pieces to form one immersive experience.
Mobile App
YES, Honeybook has a mobile app! It's seriously the best. With the app, you're able to easily access the platform through your phone, which can keep you connected with your leads and clients at crucial times.
With the app, most of the available features from the desktop version are available, so feel free to step away from your computer! I love that Honeybook offers an app because it allows me to stay aware even on the go, and gives me peace of mind that nothing is being missed when I'm not at my desk.
Payment Processor
Honeybook has its own in-house payment processor, which means that every payment you receive is required to go through the platform. I find the payment processor extremely convenient, but it does disallow you from choosing another option like Stripe Square, or PayPal.
Payments received through Honeybook that are entered by the cardholder are subject to a 2.9% + 25 cent processing fee, while payments made by cards on file have a 3.4% + 9 cent processing fee. As an added convenience, same-day deposits into your bank account are available, but come with an additional 1% fee.
Other Tools
Honeybook now includes other tools to help you work through projects and create a seamless experience for both you as the business owner and your clients.
Other awesome features include:
Time tracker
Tasks
Reports
Payments
Profit + Loss
Breathing Exercises
I know these additional features may not sound like much, but they're invaluable to my workflow! Now that I have them, I'm not sure I could go back to doing things with so many extra platforms, spreadsheets, to-do lists, etc. 
Pricing
Now for the big question … how much does Honeybook cost?
There are three membership tiers available to users, but most people will fall under the middle tier, called the Essentials plan.
Honeybook offers a free 14-day trial period to prospective users that includes ALL features and provides both monthly and yearly pricing.
The Starter plan comes in at $19/month ($192/year with 2 months free) and includes basic features for the budding entrepreneur.
The Essentials plan is $39/month ($384/year with 2 months free) and includes all of the features that up-and-running businesses need to thrive.
The Premium plan is available for businesses that need to include their whole team, which costs $79/month ($792/year with 2 months free). 
In Summary
There you have it! Your deep-dive look inside Honeybook. It's the perfect CRM for both new and established businesses and is a great option if you're interested in using automations without the headache.
Ready to give it a try? Click the button below to sign up and receive 50% off!