Are you asking yourself, "How can I grow my online business quickly?" We've all been there. There can be periods of BIG growth when you feel like you're on top of the world and months of slow growth when you wonder if anything is happening.
I'm here to tell you: that's okay!
I've compiled a list of my top 5 tips to grow your online business FAST, so you can set yourself up for success this summer. Follow these steps and get ready to increase conversions, make more revenue, and create a sustainable brand that you can scale for years and years.
1. Develop Your Business Strategy
Okay, first things first. Before you start to implement any action items, you've got to create a strategy. And with a strategy comes a plan.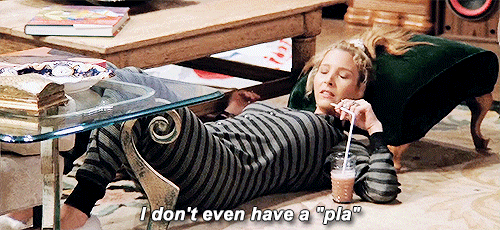 To create your strategy, you need to think about a few things. Who is your ideal client? Who are you trying to attract to your business? Where do your ideal clients hang out online? How can you reach them? What can you offer them to get them interested? The list goes on and on.
Once you have the answers to these questions, lean on them to create a kind of roadmap. This roadmap will be the framework of your strategy so you can start working on showing up where and how you need to make sales. 
2. Align Your Branding With Your Ideal Client
Now that you know WHO your ideal client is, you need to focus on branding your business in a way that lands with who you're trying to attract. Aligning your branding to your ideal client can look like redesigning your logo and creating visuals that impact your target audience. It can also look like investing in a kickass website that not only has an amazing aesthetic but also provides an intuitive user experience.
But more than anything, your brand messaging needs to be ON POINT. Brand messaging is the biggest communicator of your business's value, and deeply connects with your leads. 
3. Deep Dive into Content Marketing
After building out a plan and you know who you're going after, it's time to go into hyperdrive on your marketing.
Now don't get me wrong – this doesn't mean you have to post on every single social media channel 8 bajillion times a day. It just means that you need to show up on the platforms providing you with a return on your efforts.
Have you noticed that most of your leads are coming from LinkedIn? Then make that your main posting place, and take a little break from Facebook groups for a while. Or, if you're getting a ton of traffic from referrals, maybe invest a little more time into sharing reviews and creating an epic experience for your current clients.
It's also important to note that you should give REAL VALUE away for free. Yup, that's right. FREE. Make some awesome free downloadable content to grow that email list, give actionable tips on Instagram, and build meaningful relationships with other entrepreneurs. By sharing your expert knowledge without expecting anything in return, you'll build trust and establish yourself as a true leader in your industry. Who doesn't want that?! 
4. Invest in Education
When I say invest, I don't mean signing up for a ton of programs that you can't afford. You can invest in different ways, too. You can invest your time, energy, and effort into getting better at what you do.
Have you been eyeing a new business book that just dropped? Head over to Barnes and Noble's website and click 'add to cart.' Did you recently discover a new podcast that you've been meaning to listen to? Well, break out the AirPods and start listening!
Whatever you do, just make sure that you're always trying to improve your skills rather than allowing yourself to become stagnant. Progress is key. 
5. Build Your Business Systems
Ah, business systems. They have the power to make you feel organized and on top of every task. And without them, it's easy to get overwhelmed and feel like a total mess.
Get your client communications OUT of your regular old email inbox and into a streamlined and user-friendly client relationship manager.
Are you still accepting payments via Venmo? Stop it right now. Get your invoicing in order and set up a business bank account that's going to keep your financials straight.
What about letting certain to-do list items slip through the cracks? Hey, we're all only human. Spend some time thinking through your workflows and creating automations to take the little things off your plate.
I promise, establishing systems that work for you will free up your brain to focus on refining your vision and working with clients so you can make more money.
---
SURPRISE!! I've even got a bonus 6th way to grow your business WITHOUT waiting for months on end to see the needle move in the right direction. So without further ado, here it is: 
6. Stop Doing Everything
When you take a step back and look at everything you've got to do for your business, the list can look crazy long. And it's okay to not be an expert in every single thing.
So if there's a certain task you're dreading, or if you don't know where to start with something, reach out to someone else to help!
Do you loathe logging into your website builder? Hire a website designer to get that shit done fast.
Are you struggling with brand messaging that feels right? Or do you need actual words on your website that don't sound like everyone else? Connect with a copywriter to bring your ideas to fruition.
And most of all, if you want to focus on the vision you have for your business without getting bogged down by a million other tasks, reach out to an online business manager! With an OBM on your team, you can free up your time to look at the big picture, while feeling confident that your day-to-day operations are running smoothly.
---
What do you think about these tips? Have you ever used these strategies to grow your business? How did it go? Let me know in the comments!
And if you want a little help running things efficiently, head over to my services page and learn more about how I can help you. I'd love to connect and get your business growing ASAP.